Yamataro Reviews... Nothing?
July 2nd, 2018, 2:17 pm
| | |
| --- | --- |
| | None |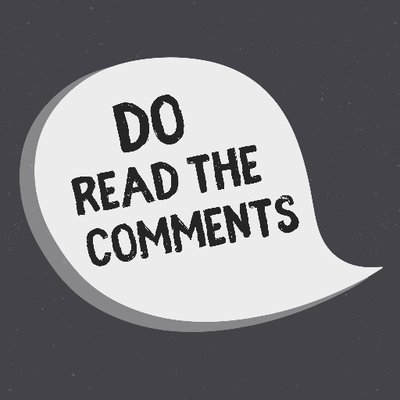 Author Comments:
br> br>
Yamataro, July 2nd, 2018, 2:20 pm


So.. How are you guys?
Alright so let me explain why I've not updated this week. One, it's my comic, I'll update if I want to. Two, I've had a wedding for a friend that was way more important. Three, my harddrive decided it didn't like living anymore so my computer as of right now is... Well dead. Hopefully I'll have her running up by next week, but WCS, it might be the rest of the month. If that happens, I trust those that have decided to stay will review in my place, though I can't count on that, as they've got their lives. So for those waiting for reviews, cause I know you all are just *DYING* to get your reviews, *eyeroll* Suck it up Buttercup. We run this on our time when we feel like it. So yeah. Other authors, do what you can, I'm out for a week or so. Lata.

Advertisement, July 16th, 2019, 1:37 pm





br> br>
witswithme, July 2nd, 2018, 2:52 pm


Yike.
Hope that settles faster than you expect it to.

Well, I'm almost finished with the KD Crew review, but stuff keeps getting in the way. So yeah. I'll get it out as soon as I can, then I'll see about what you were looking at.
Reader Comments:
br> br>

Are we building a list of comics to review right now? It's seemed scarce every time I've checked the comments.

posted by u_fido_u on July 2nd, 2018, 4:27 pm




br> br>

Hey, guys! I just found this comic, I think it's great that you guys are doing reviews for people. :) If there is room I'd love to hear what you have to say about my webcomic, "Charming." Be as harsh as you want, and I'll definitely take everything you say into consideration and try to improve. Thanks for creating a service like this, I can't wait to see what you have to say.

posted by artofjoe on July 3rd, 2018, 1:30 pm




br> br>

@u_fido_u: As of right now, I'm going back and looking at the last comments and posting reviews of those, from before we stopped posting. From there, I'm also taking in any new reviews that come in,so we've got a good mix. If you can find the old list, or wanna start setting up a new list, that's fine to do.

@artofjoe: Of course your comic is welcome to join the roster. I unfortunately can't review, but I'm sure one of my co-workers would love to look into it. If it's not up by the time I get back, I'll take it once the computer is up and running.

posted by Yamataro on July 3rd, 2018, 3:01 pm




br> br>

@Yamotoro
Yes, that's fine. Anybody will do.

posted by artofjoe on July 3rd, 2018, 3:12 pm




br> br>

@artofjoe

I'll review your comic Charming. Hoping to have it done in a couple days. I'll keep you posted!

posted by u_fido_u on July 4th, 2018, 9:43 am